Signage Brand Creation & Digital Application
Identity & Branding Design
Website Design
Print Design
Vehicle Graphics
Clothing
Signage
Absolute UK Signs needed an update of their visual identity to become more appealing, as the company was growing and securing larger contracts.
A constructed icon was created alongside a bold typeface icon. The versatility of both the bold typeface, that could quickly and clearly communicate the nature of the work and the icon that was flexibly utilised to contain colour or materials helped to establish a powerful and playful brand. We then developed the brand across all company printed and digital materials, across a range of scales, allowing the application to define the structure of the logo.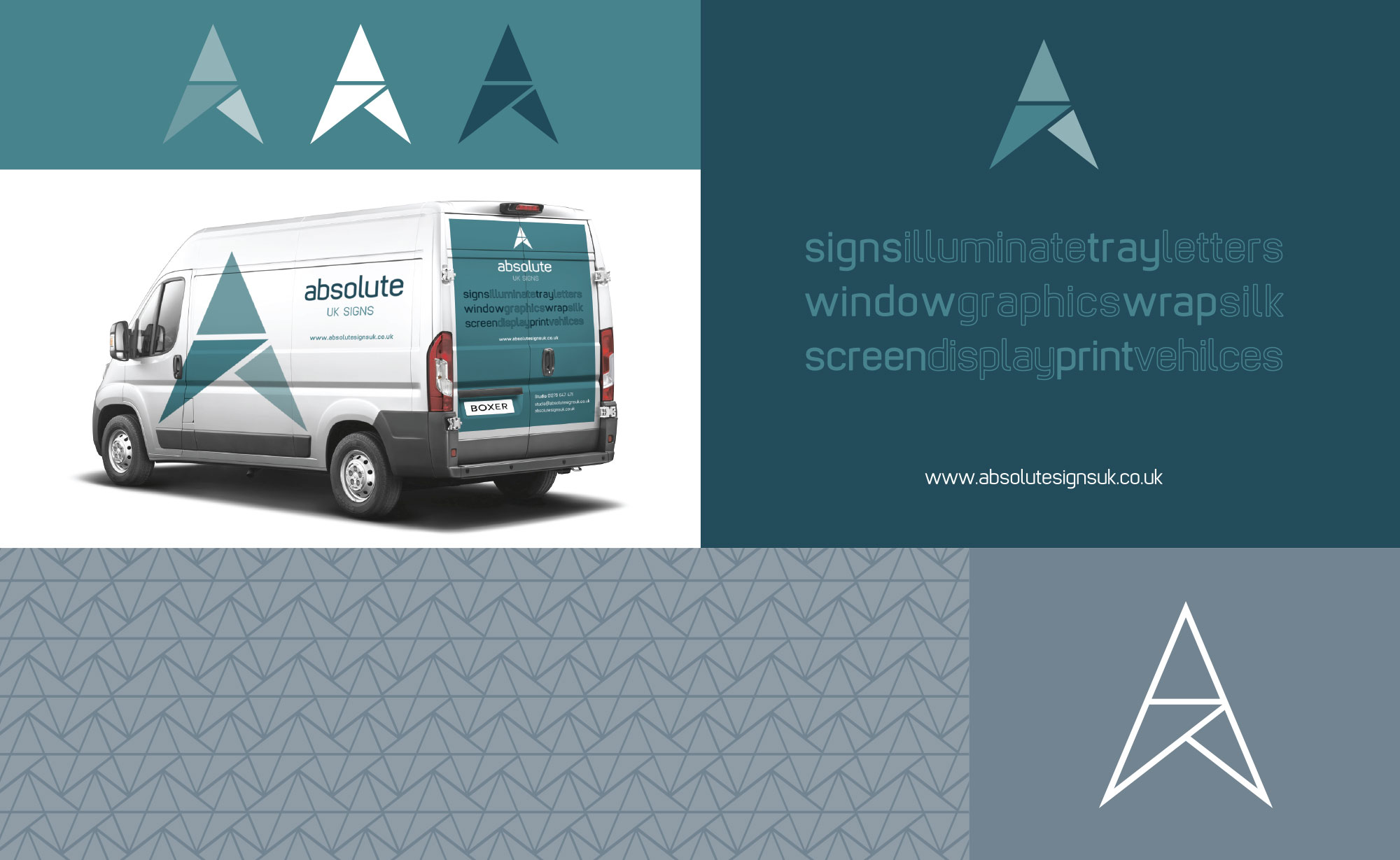 Insight drives the creative process
The creativity for Absolute UK Signs brand identity was driven by gaining understanding of what the business produces and their capability. The insight was achieved by spending time, observing the workshop space to see how productions are created. This enable GAS to understand how the business was using a diverse range of material elements and production processes to create a finished product.
Pulling together to be more productive
GAS developed a range of concepts to express how Absolute UK Signs combines to become a whole. The final concept utilised an "A" icon that is made from separate parts, combining to make one larger icon. The strength in the icon allows the colour palette to be presented by the use of different materials, giving real freedom of expression without losing the overarching brand understanding.